The Lonely Line (2)
by Salman Rashid, 2014
---
Mr Rashid is a travel writer and Fellow of the Royal Geographic Society. Website
---
Please also see the earlier article on the Nushki Extension Railway by Mr Rashid, written in 2013.
When they laid it back in 1916, British railway engineers called it 'The Lonely Line.' The reason was the immense distances between stations. Whereas elsewhere in India stations were sometimes as close as ten kilometres, here one could travel ten times as much before making a railway station. In between there stretched a desert of rock, wind-sculpted sand dunes and sere grass. However, the official title for this line was Nushki Extension Railway or NWR.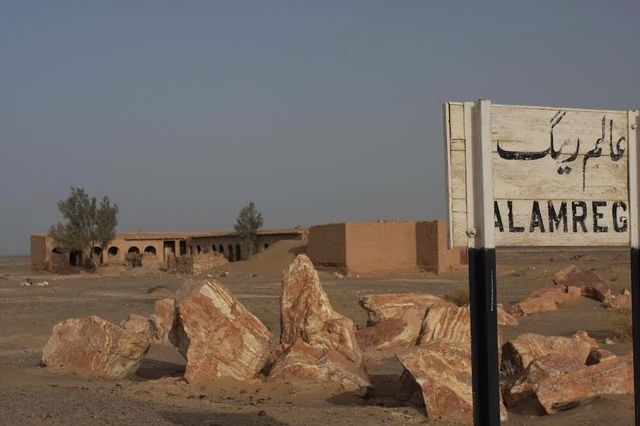 From Quetta via Spezand, the line winds through the low, bleak hills of Nushki to descend into the desert beyond. Then there is one great wilderness interspersed with a few dusty little towns all the way to the border village of Koh e Taftan. Beyond, the line runs another hundred and fourteen kilometres across Iranian territory to its terminus at Zahedan.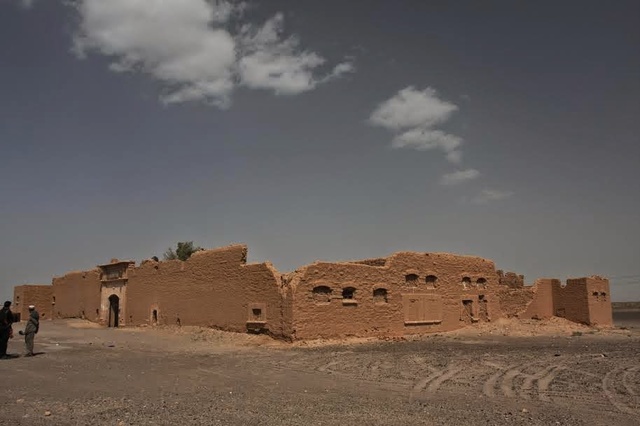 The remoteness of the territory through which it runs coupled with the lack of water, the intense heat and cold of summer and winter and the ever shifting sand dunes made it one of the most difficult lines to lay in the subcontinent. From April until well into September, the land is scoured by the baad e sud o bees roz - Wind of a Hundred and Twenty Days. A searing furnace blast from the south, it makes life miserable with its bombardment of sand. A brief lull and then from November through March there sweeps across the desert a skin-tearing cold, gritty north wind.
In such conditions did railway engineers labour to lay this line from August 1916 (the month and year my father was born) to the middle of 1918. There is a connection between my father and this line that goes beyond August 1916. In April 1943, my father became the first Muslim to be posted on this line as Assistant Engineer (AEN) at Dalbandin.
Railway authorities of the Raj laid this line as a strategic imperative rather than for public service. In the days of the First World War, regular monitoring of the Balochistan border was necessary for fear of German infiltrators entering from Iran. Consequently, what they called The East Persia Cordon was maintained in the country around Taftan and Saindak. The only way to travel in those pre-railway days was by camel and the nearly six hundred kilometres from the road head at Nushki to Koh e Taftan was like travelling through a storm of pestilence. And that was the raison d etre of The Lonely Line.
In the years following the Great War, the line was uprooted. But as threat of yet another world war drew nigh, the line was re-commissioned. And so it remained until Pakistan inherited it in 1947.
With a few freight trains every week besides the Quetta-Zahedan-Quetta passenger services - two out and two back every week. I returned again in 1993 to go only as far as Dalbandin and was dismayed to learn that the service was slowly grinding to an end.
There was little track maintenance and the trains were never on time. Those were days when there was one passenger and one express train. While time for the former to complete the 732km journey between Quetta and Zahedan was twenty-one hours and for the latter nineteen, neither did it in the stipulated period. Because of very poor track condition both trains were taking twice as long.
While there were stations like Ahmadwal, Dalbandin, Yakmach and Nok Kundi with their loop holed parapets and fortress like structures that seemed to belong to film sets, there were others where the train did not stop. But even as we trundled past, I could see that their architecture was equally romantic. On the 1993 trip, my escort, a railway Traffic Inspector, told me that most of the stations were out of service.
In November 2007 and again in March 2009, I travelled from Quetta to Koh e Taftan and back by road. With the freedom to halt where I wanted, I got to see a few of those abandoned stations whose buildings still bravely held on. The four stations that I saw between Nok Kundi and Dalbandin had an eerie, other worldly air. Sand had encroached upon them, the rooms were taken over by pigeons and the mud-plaster was cracked and peeling. Some kept their wooden fixtures; others only had gaping holes for windows. The air of abandonment was aggressive.
At the station of Isa Tahar, I met three gang men. They had motorcycled from a nearby village to wave the green flag to the Quetta-Zahedan express train as it ran through. Since they did not have any communication with other stations they had no clue when the train would be reach. One of them ventured the information that the actual time of the train was about seven the previous evening. He said they had waited for it for a couple of hours before giving up. It was now ten the morning after and there was no sign of it.
We spent some time to drink tea with those good Baloch men before taking leave. Asif Afridi, my driver, drove like a bat out of hell at never less than 120km per hour. About midday we saw the train waiting in the middle of nowhere. We had covered about two hundred kilometres since Isa Tahar where the gang waited to wave the train through. This was March 2009.
This train would lumber along at no faster than thirty kilometres an hour and take no fewer than eight hours to cover the same distance. The poor gang men at the station were in for a very, very long wait. But if someone was waiting at Koh e Taftan or Zahedan to meet an acquaintance off the train, they would have to wait another couple of days.
As much as I want to return to Quetta to take the long ride to Taftan once again. I am averse to spending a week in a train that will be waiting more than it will be running. In another few years, there will be no trains on The Lonely Line. It will be closed like so many others have been closed and auctioned in Pakistan. Then all its stations will look like those you see in the accompanying images.
Postscript, 2 May 2014
Recently it was once again hot in the news that a direct train link between Turkey and Pakistan via Iran was soon to make freight transit cheaper and quicker between us and Europe. Every time some government idiots come up with such rubbish, I laugh up my sleeves. The trains from Istanbul through Iran to Zahedan will come charging along at 150km/h. All good because the railway line is the Standard Gauge (4 feet 8 inches) that is used all over Europe.
Then they'll hit the Broad Gauge of what was once the North Western Railway and is now Pakistan Railway at Zahedan. Yes, the distance between the Koh e Taftan station on our side of the border and Zahedan is maintained by Pakistan Railway. Here we have what we call Broad Gauge (5 feet 6 inches) which is predominant in the subcontinent. One, a massive trans-shipment will take place. Secondly, the speed will have to reduce to a mere 30km/h because of the condition of the line which has seen no up-gradation since 1916 when it was first laid.
If the train from Istanbul took a day and a half to travel the 2500km from Istanbul to Zahedan, it will take about seven days to cover the 700km to Quetta and another day and a half to Lahore.
The Turks know it and so do the Iranians. So when Pakistani politicos and idiot bureaucrats mouth those fancy platitudes, they probably roll their eyes and make snide remarks about us to each other - remarks that we, not knowing their languages, do not understand.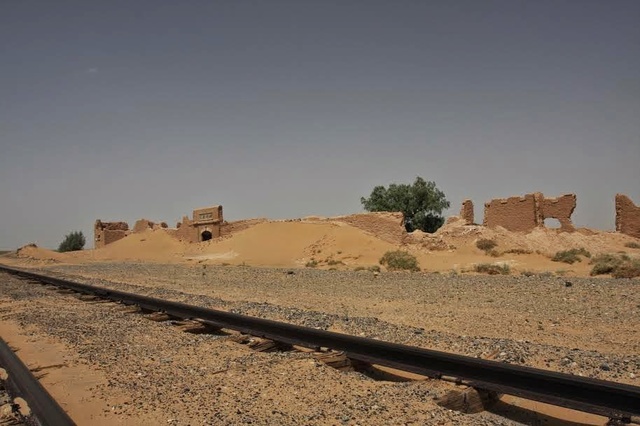 The truth of the matter is that there will be no train from Istanbul to Lahore for the next two or three decades. If there is, I'll eat my fisherman's hat. And without salt and pepper too.